Posted by Usha Balasubramaniam in Music
on Sep 18th, 2013 | 0 comments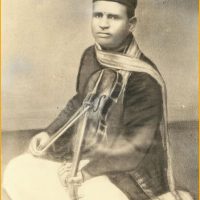 VENKATESHACHAR (b. 1933) and SESHAGIRIACHAR (b. 1935 – 1985)
The Bellary Brothers duo is Venkateshachar and Seshagiriachar.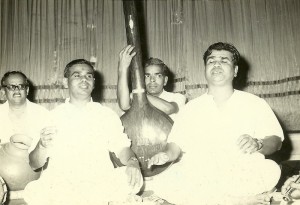 Their father Raghavendrachar hailed from a family of Pauranikas – discoursers on ancient spiritual lore. Raghavendrachar was a musician with pedagogic talents and was Music Teacher, Queen Mary's College, Madras and was later President, Rayalaseema Music Examination Board. Narasimhachar, the eldest son learnt music from his father and, in his turn, taught the youngsters Venkatesh and Seshagiri.
Venkatesh and Seshagiri were fourteen and twelve when they made their debut and have been giving concerts on the All India Radio and at other places. They are noted for their innovative raga elaboration and traditional expertise.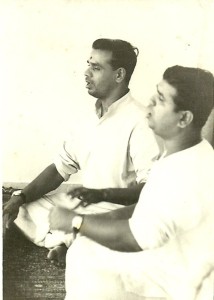 Seshagiriachar later joined Bangalore University as Professor. He has composed Kruthis in all The 72 Melakartha Ragas and has more than 500 compositions to his credits. His 'ankithanama' is "Vishesha". Venkateshachar resides in Mysore, even now teaching hundreds of students.
Photo Courtesy: Shashi Kulkarni, Music Collector & Founder, Rasayana, Chennai and https://www.facebook.com/pages/Bellary-Brothers-Musicians/