Posted by eAmbalam Administrator in Blog of the month, Dance, eAmbalam Musings, Music, Upcoming Events, Wellness
on Apr 3rd, 2015 | 0 comments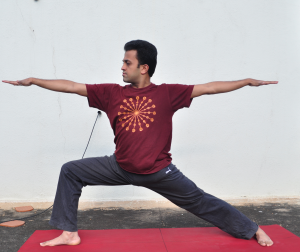 SCIENCE OF YOGA / YOGA & NADA YOGA
(Vinay Siddaiah  –     www. Yogavijnana.in |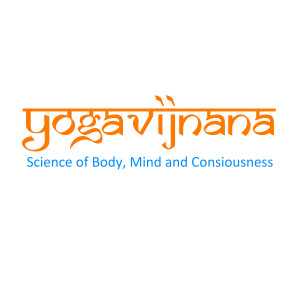 www.eambalam.com )
An enterprising and inquisitive engineer by attitude and profession, extended his mental state of being curious into understanding the depth of Yoga. He started his journey under Mr. Sanjay Gurvekar and later he learnt Yoga under many eminent students of Padmashree Padmabushan Padmavibushan B.K.S Iyengar such as Mr. Karthik Chaitanya, Mr. Ragavendra Shenoy and Dr. S.N. Omkar in Bangalore, and Sharat Arora in Dharmashala. He has completed teacher's certification course from sVYASA University in Bangalore. He has acquired knowledge of human anatomy and physiology under renowned sports physiotherapist in Bangalore, Dr. Gladson Johnson. Under Research Vedic Scholar Mr Swaroop Sharma he is learning Indian scriptures. His yogic experiences are experimented and integrated with lifestyle. He founded Yogavijnana to spread the message of Yoga to wider audience. He works as hardware designer in a top notch MNC company in Bangalore. In his engineering career, he has one patent to his name and three (3) technical publications. He is an ardent blogger, mountaineer/trekker, avid traveler, hobby photographer, and runner during his spare time. He has completed his advance mountaineering course from Nehru Institute of Mountaineering. He believes in living life of experience and toils to enrich experience of his students too. Students under his tutorship have seen metamorphosis happen in their lifestyle. He is a staunch believer of the fact that, nothing is to be just believed, but everything is to be lived and experienced.Presently he is learning Acupressure and Acupuncture from Dr. H. Bhojraj and trying to integrate the same in his practice. )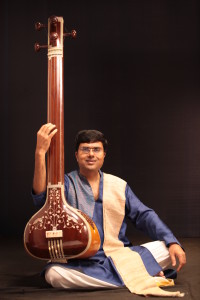 NADA YOGA / MANTRA YOGA / Practice of yoga with sound
(T.V.Ramprasadh  –      www.eambalam.com |  www.tvramprasadh.com )
T.V.Ramprasadh is one of the prominent Carnatic classical vocalists with over 30 years of performing experience and 25 years of teaching experience. He is one of the prominent disciples of great masters like PS.Narayanaswamy; S.Rajam & Sri.R.R.Keshavmurthy.
Press says – "….Crowd was spellbound as renowned Carnatic vocalist T .V. Ramprasadh rendered songs with a perfect blend of classical artistry and voice ..TVR has been gifted with a mellow, bass voice capable of a panoramic range that weaves a magical spell of sonic beauty… Clarity in diction, unique style & soulful rendition has evoked unqualified approbation of all listeners……He maintains purity of the classical form through discipline, concentration and uncompromising adherence of tradition. .. sung with deep sensitivity and a polished manodharma…rendition was topped by unending sweetness.."
An empanelled artist of ICCR, Ramprasadh's concert tours abroad have taken him to the US, UK, Germany, France, the Netherlands, Austria, Srilanka, Singapore, and Malaysia. An 'A-grade' All India Radio Artist, his programs have been broadcast on radio and television in State, Zonal, and National networks. He has given many lecture demonstrations on various topics, conducted music appreciation programs in many schools and colleges, and has contributed several art related articles for various News papers and Magazines. He has composed music for several documentary films, dance productions and has hosted several Carnatic music shows on Television for various channels. Ramprasadh's music is available on labels like the Kosmic Music, Music Today, HMV, the Times Music, Amutham Inc of US, Lahari, Sangeetha etc.

In the year 1987, T.V.Ramprasadh established Ambalam, Centre for Performing Arts along with his wife Indira Kadambi. In the year 2012, the couple launched the World's first Online college of Indian Performing Arts integrated with Yoga offering Diploma programs as well as short term certificate programs. The couple also have the credit of launching Chennai's very first outdoor festival "SaMaaGaMa" in December 2011. They recently introduced 'Life Art Education', a unique program in some of the schools in Chennai where the students of all classes are introduced to Indian classical music & dance along with Yoga & Personality development program.
For his significant contribution to the art field, he has been awarded with the titles Asthaana Vidwaan of the Kanchi Kamakoti Peetam, Kanchipuram; Gana Kala Shree from the Karnataka Ganakala Parishath; Naada Vallabha; Gayana Gandharva; Ganakala Visharada and Youth Excellence Award, from Rotary Club of Madras. He has also received Best Vocalist awards from Music Academy, Krishna Gana Sabha and Indian Fine Arts Society in successive years.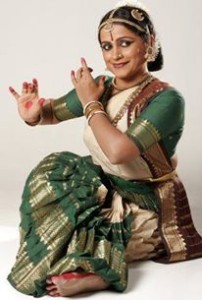 NATYA YOGA | Dance & Gestures
( Indira Kadambi  – www.eambalam.com | www.indirakadambi.com )
A top performer and teacher from India, Indira is a  disciple of Usha Dattar, Narmada and Padmabhushan Kalanidhi Narayanan. She has been greatly inspired by Prof. C.V.Chandrashekar and Savithri Jagannatha Rao. She had her training in Mohiniattam in Kerala under Kalyanikutti Amma and Carnatic Vocal music from Belakwadi Srinivasa Iyengar.
For her valuable contribution to the art field, Indira has been honored with Natya Shantala Award from Karnataka Aryabhatta Cultural Association and Outstanding Senior Dancer Award from Narada Gana Sabha, Chennai. She is an empanelled artist of the Indian Council for Cultural Relations (ICCR), Government of India.
She has traveled widely in India and in UK, USA, Germany, France, Holland, Austria, Malaysia. Reviews in the papers, interviews for the various Radio, Television networks and the press have brought her art more recognition.
Several dedicated students and teachers from India and abroad visit Indira annually for intensive training sessions. She specializes in teaching Abhinaya, and Nattuvāngam. She is one of the most sought after Abhinaya teacher today.
In the year 2011, Indira and her vocalist husband T.V.Ramprasadh, launched  eAmbalam – the World's first Online college of Indian Music, Dance &  Yoga.

Choreography – Major Thematic productions
Purusha Parinaam – a unique production, which explores the concept of Man through time – past, present and future
Sadashiva Darisanam – a feature on Lord Shiva
Ashta Naayakiyarin Ishta Murugan – a unique production on Lord Muruga
Vamshi-The divine flute – combination of Bharatanatyam and English poetry Reading
Manonmaneeyam – A Tamil epic written by the poet Sundaram Pillai in 1892. This work is based on the legend-The Secret Way, written by The Rt.Hon.Lord Lytton
Jugalbandhi– with Mohiniyaatam artist Smitha Rajan
Hasya -A Dance-theatre production depicting the rarely shown aspect – humour.
'Kavya-Chitra-Geeta-Nritya' -A very unique programme of spontaneous creations in Sanskrit verse, Painting, Music and Dance with Shatavadhani R. Ganesh, and B.K.S. Varma