Posted by eAmbalam Administrator in Culture & History
on Feb 17th, 2015 | 0 comments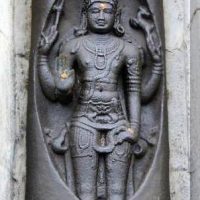 Maha Shivratri, the most important festival to worship Lord Shiva, is on the 14th night of the new moon during the dark half of the month of Phalguna (Feb / March).
The festival has been accorded lot of significance in Hindu mythology. It says that a devotee who performs sincere worship of Lord Shiva on the auspicious day of Shivratri is absolved of sins and attains moksha. The main significance of Maha Shivaratri is that the Lord Mahadev (Lord Shiva) appeared in the form of "Lingodbhav Moorti" exactly at midnight on Maha Shivratri. This happened on the 14th day in the dark half of the month of Phalguna. Since this is considered as the first time that Shiva took the form of Linga, the day is celebrated as Maha Shivratri. Worshipping Shiva on this day will bring a whole lot of happiness and prosperity. Even till date, devotees of Lord Shiva perform the ritual worship of Shivratri with devotion. They observe day and night fast and give sacred bath to Shiva Linga with honey, milk, water etc.
Mahashivratri Festival is also considered to be an extremely significant festival by women. Women observe fast and perform Shiva Puja with sincerity to appease Goddess Parvati to bestow upon them the marital bliss.
Praying to Lord Shiva on Maha Shivratri will help to overcome ignorance and enlighten knowledge. Many stories related to Maha Shivaratri and the way in which people celebrate the festival will differ depending on the regions.
 Om Namah Shivaya
The Om Namah Shivaya mantra or chant consists of six syllables – om, na, mah, shi, vaa, ya. When chanted properly, each syllable activates certain energy centers within our bodies as we meditate upon the energy of Lord Shiva.
Om or Aum is the Pranava or seed mantra of all mantras. The two syllables Na- and Mah- can be translated as "I humbly bow to you". The three syllables Shi-Vaa-Ya invokes Lord Shiva and all his energies to bless us and lead us to the highest state of peace and meditation. The mantra should ideally be chanted twice a day (morning and evening) for 108 times each. The two words, Namah and Shivaya, are also referred to as the Panchakshara (five letter) chant.
It is associated with qualities of prayer, divine-love, grace, truth and blissfulness. Traditionally, it is accepted to be a powerful healing mantra beneficial for all physical and mental ailments. Soulful recitation of this mantra brings peace to the heart and joy to the Soul. The nature of the mantra is the calling upon the higher self; it is the calling upon shiva, the destroyer to aid in the death (destruction of ego) and rebirth achieved during meditation.
Let us chant this powerful mantra of Lord Shiva on Shivarathri !