Posted by Usha Balasubramaniam in Music
on Sep 18th, 2013 | 0 comments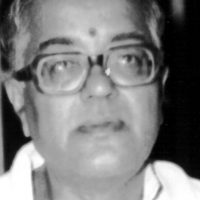 Pudukode Krishnamurthy is a disciple of Palakkad Rama Bhagavathar. He was a Karnatic musician and and spent a few years at Delhi during the 1940s where he taught music and performed for All India Radio. Krishnamurthy served as professor of music at various institutions such as
Chembai Memorial Government Music College, Palakkad,
Swathi Thirunal College of Music, Thiruvananthapuram
Kalakshetra, Chennai.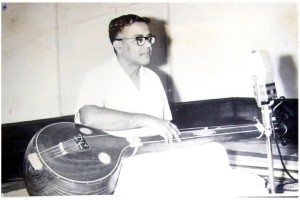 In 1978, Pudukode Krishnamurthy joined Kalakshetra, Chennai with another Vidwan, M.D. Ramanathan. Their singing styles have similarities. Krishnamurthy was good at Malayalam and Sanskrit. He has composed music for patriotic poems of Vallathol Narayana Menon and beautifully sung them. This recording was released by Kerala Kalamandalam.
A very popular performer and an excellent teacher, Pudukode Krishnamurthy has many distinguished disciples, both in Kerala and Tamil Nadu.
Photos Courtesy: https://www.facebook.com/pages/Pudukode-Krishnamurthy/