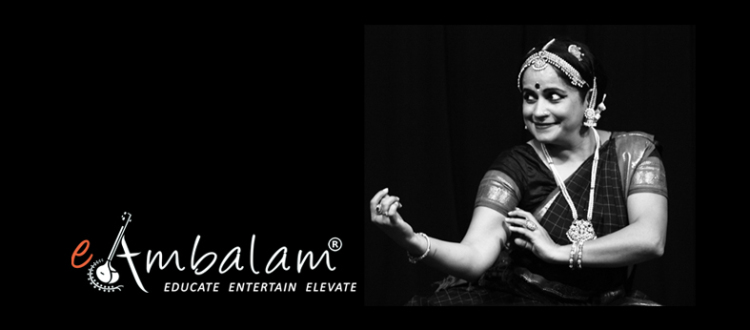 Price: 1,250 USD

Master Classes in Abhinaya – Level 1
Abhinaya is 'the art of expression', which is very unique to all Indian classical dance forms. The meaning of the lyrics of the song that the dancer dances to is conveyed to the audience with the help of facial expressions, hand gestures and body movements and this is called Abhinaya. Padam, Javali, Shloka, Bhajan, Ashtapadi and Devaranama are some of the main compositions that belong to the Abhinaya section in Bharathanatyam. There are thousands of compositions written by several composers encompassing varied human emotions that are universal in nature.
The course has five compositions, each of which varies in language, theme, Raga & composer. In this course, students are provided with high quality step by step instructional videos by watching which they learn the compositions and present the same during one on one online class with the instructors. Audio downloads are provided to help the students in their practice.
This course is for you if you are:
A beginner student who wants to understand and learn well the art of expression

A dancer who wants to enhance their skills in Abhinaya.

A teacher who wants to study the art of Abhinaya in depth.
The course duration is 30 weeks in total with 30 one to one online classes with the faculty. That means, for each composition, students get 6 one to one online classes with the faculty to enhance their learning.
Before enrolling for the course, the students (16+years) & teachers are advised to send the video clipping of their practice or performance of a composition for the review and understanding of students needs by the faculty. They could email the video link to admin@eambalam.com
The course could be done with or without certification. The students who require certification should have completed learning all five compositions and have to take an assessment at the end of the course. Later, they could enroll for MCA, Level 2.
Those in the age group of 9 to 15 years are advised to send the video of their practice or performance to admin@eambalam. The faculty will review the video and if the student is eligible, they will be taken as one to one students, where age appropriate compositions will be taught.
Sign In
/
Sign Up
OR