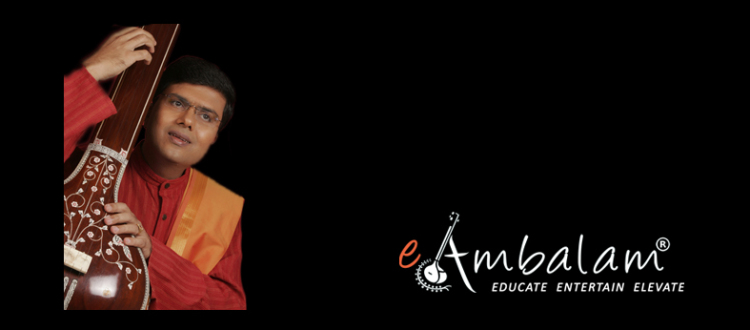 Price: 1,200 USD

Basic Diploma in Carnatic Music – Semester III (Female Voice)
Simple primary musical forms such as Geetham and Nottuswara are taught here. In this course, under General theory, the students will read in brief about Composers in Karnatic music & understand about the Kalpitha (creative) element in Carnatic music format; Under applied theory, the students will study about musical forms in brief.
From semester 3 onwards, the student continuously learns to listen and review. This kind of a structure helps the students to have a deep understanding of Karnātic music – theory and practical go together in stages depending on the learning stage of the student. The practical syllabus has been laid out carefully keeping the students' systematic progress in mind. The motto of the practical portion is perfection. Pursuant to the idea, subjects are spaced out evenly and logically. Students are continuously made to listen to high quality performances to develop the most important aspect of learning music viz. listening skill.
Students are provided with high quality in depth step by step instructional videos, watching which they learn and present the same during one on one online class with the instructors helping them to enhance their learning. Audio downloads, Shruti downloads, Notations, Glossary and PDF's are provided to help the students in their practice. Students will have online assessments at the end of every module.
This course is for you if:
You have finished Semester 1 & 2 of Basic Diploma in Carnatic music

You are passionate to learn Carnatic music intensively.

You are a beginner in the field of Indian classical music.

You are a performer / student of any music genre in the world who is interested to learn Carnatic music in depth.

You are a teacher who is interested to understand the art in depth and use it as a reference course.
Semester – 3 is a 6 month course with 24 one to one online sessions with the faculty. If students wish to extend the course duration, they can do it by paying a minimal fee. They could write to admin@eambalam.com for more details. The course could be done with or without certification. Students willing to have certification will have to take up assessments at the end of the course. Eligible students can continue with semester 4 of Basic Diploma in Karnatic music.
Value Adds: Division of Theory into General and Applied portions, Listen and Review exercises corresponding to the curriculum throughout and submission of practical assignments for periodical review.
Sign In
/
Sign Up
OR