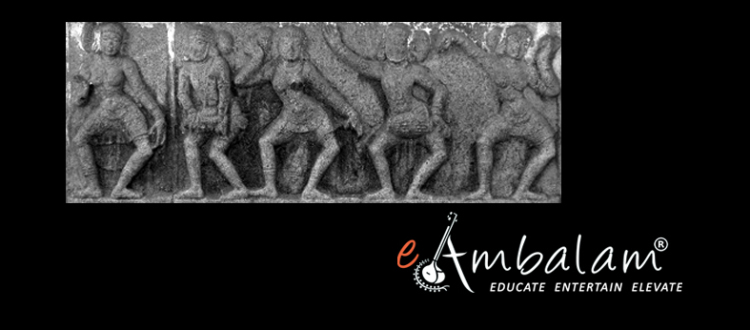 Price: 600 USD

Basic theories in Bharatanatyam
Basic theories in Bharathanatyam consists of few papers on general theory and few of applied theory. The course has well researched scholarly articles presented to the students in a very simple and concise manner. The course has 4 main modules with sub modules.
This course is for the beginner students, dancers and teachers who are interested to know about Indian culture in brief, History & structure of Bharathanatyam,  introduction to classical dances of India;  head, neck & eye movements under Bhedas; single and double hand gestures under Hasta mudras; hand gestures for ten incarnations of Lord Vishnu, other Gods and Goddesses; different uses of each of the single and double hand gesture under Hastamudra viniyogas; different static and dynamic positions of feet and legs under Pada bedha and much more
Students are provided with high quality Step by Step learning videos by watching which they learn the lessons and present the same during one on one online class with the instructors to enhance their learning. Audio and PDF downloads are provided to make the learning easier.
The course duration is for 24 weeks with 18 one to one online classes with the instructor. The students could take up this course in two parts: Part-1 & Part-2 separately. If students wish to extend the course duration, they can do it by paying additional fee. They could write to admin@eambalam.com for more details.
Those students who have finished Fitness for dancers course, Foundation course in Adavus and Basic theories in Bharathanatyam with good grades are eligible to take up 5th semester of Basic Diploma in Bharathanatyam. Conditions apply. For details, contact admin@eambalam.com
Sign In
/
Sign Up
OR