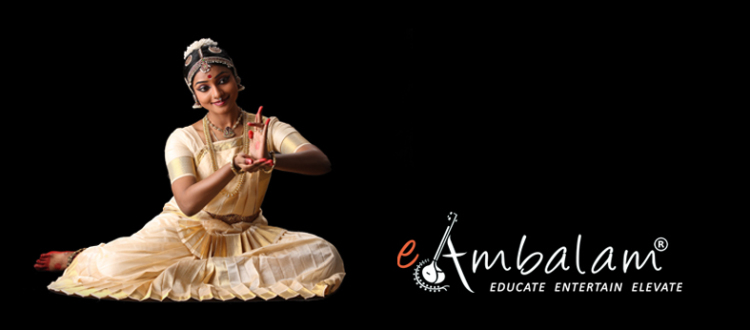 Price: 330 USD

Concise introduction to Bharathanatyam – Part 1
This course is for those who like to have a feel for Bharatanatyam dance form in short duration of 6 months (3 months of Part 1 and 3 months of Part 2). It is for those who like to understand the intricacies of Bharathanatyam in a nut shell before committing themselves for 4 to 6 year of rigorous training.
In this course, the students are enabled to have a bird's eye-view of Bharatanatyam starting right from the basic technique of ideal body alignment to concluding with taking up the challenge of performing few simple foot works in three speeds (basic techniques). In this course, the student will read in brief about the introduction to the Adavus (foot work); learn few selected Adavus; recite the syllables with rhythm for every Adavu; read general and applied theory; understand few basic terminologies of music related to Bharatanatyam. The unique add-on to this course is the fitness module where the student learns special breathing techniques for dancers & relevant Āsanas(Postures) in Yoga.
Students are provided with high quality Step by Step instructional videos, watching which they learn and present the same during one on one online class with the instructors helping them to enhance their learning. Audio downloads and PDF's are provided to help the students in their practice.
This course is for you if:
• You are passionate to learn Bharatanatyam in a concise manner.
• You are a beginner in the field of Indian classical dance.
• You are a theater artist who wants to improvise your dancing abilities.
• You are a student / performer / teacher of any dance genre in the world who is interested to learn Bharathanatyam in a concise manner.
The Concise Introduction to Bharatanatyam – Part 1 is a 3 month course with 9 one to one online sessions with the faculty.If students wish to extend the course duration, they can do it by paying a minimal fee. They could write to admin@eambalam.com for more details. When once students finish with Part – 1, they can continue with Part 2 of Concise Introduction to Bharatanatyam.
Sign In
/
Sign Up
OR