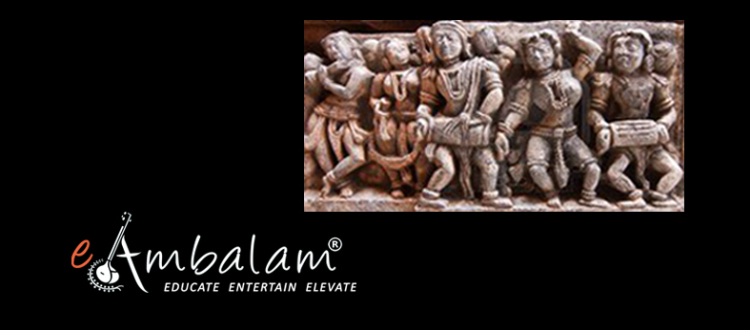 Price: 600 USD

Concise introduction to Carnatic Music – Level I (Female Voice)
This course is for those who like to have a feel for Carnatic music in short duration of 6 months. It is for those who like to understand about Karnatic music in a nut shell before committing themselves for 4 to 7 year rigorous training. The course covers few General theory, Applied theory and few practical sections.
The students undergo a rigorous training in some of the basics of Carnatic music lessons starting right from the basic technique of sitting posture to concluding with taking up the challenge of singing Swaravalis in four speeds. In this course, the student will read in brief about introduction to Fitness & Yoga along with its benefits for musicians; understand basic terminologies and importance of Voice culture; read in brief about Introduction to Carnatic music, understand Basic terminologies in Carnatic music, Composer Purandara Dasa; Musical instruments of South India – Part 1; Learn few selected Swaravalis, Dhatu  Swaravali, Kalapramana Swaravali & Sthayi Swaravali. The unique add-on to this course is the fitness module where the student focuses on special breathing techniques &  Asanas(Postures) in Yoga relevant for music students.
Students are provided with high quality in depth step by step instructional videos, watching which they learn and present the same during one on one online class with the instructors helping them to enhance their learning. Audio downloads, Shruti downloads, Notations, Glossary and PDF's are provided to help the students in their practice. Students will have online assessments at the end of every module.
This course is for you if:
You are passionate to understand about Carnatic music in a short duration

You are a beginner in the field of Indian classical music and like to explore your taste & talent.

You are a performer / student / teacher of any other music genre in the world who is interested to learn Carnatic music in brief.
This is a 3 month course with 9 one to one online sessions with the faculty. If students wish to extend the course duration, they can do it by paying a minimal fee. They could write to admin@eambalam.com for more details. The course could be done with or without certification. Students willing to have certification will have to take up assessments at the end of the course. Eligible students can continue with Part 2 of Concise Introduction in Karnatic music.
Sign In
/
Sign Up
OR
Course Content