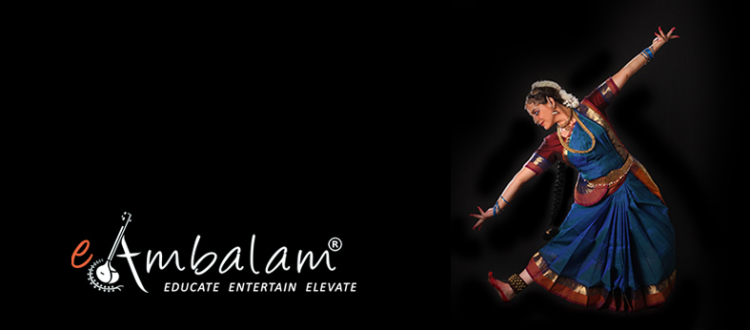 Price: 600 USD

Foundation course in Adavu – Section III
This is Part-3 of four parts of Foundation course in Adavu in Bharathanatyam.  Adavus are the first basic lessons that a student learns in Bharathanatyam. Adavus consists of footwork and body movements performed in different speeds. This course has 11 in-depth modules consisting of 25+ variations of Adavu, where students learn to co-ordinate the foot work from Part 1 along with hand movements and the movements of Head, Neck, Eye and Torso.
Students are provided with high quality Step by Step learning videos by watching which they learn the lessons and present the same during one on one online class with the instructors to enhance their learning. Audio downloads are provided to help in their practice.
Course duration: Three months with 12 one to one online sessions with the faculty to enhance their learning. If students wish to extend the course duration, they can do it by paying a minimal fee. They could write to admin@eambalam.com for more details.
The course can be done with or without certification. If students need certification, then at the end of the course, students will be taking an online assessment. The certificate will be issued only after the student has finished all four parts of Foundation course in Adavu.
The Foundation course in Adavu – Part 3 is for you if you are:
A beginner student who have finished Part 1 of Foundation course in Adavu and interested in learning the basic footwork techniques of Bharatanatyam in depth

A dancer interested in understanding & improving the nuances of the footwork of Bharatanatyam in depth after finishing Part 1 of Foundation course in Adavu

A teacher interested in strengthening the intricacies of the footwork in depth after finishing Part 1 of Foundation course in Adavu
Eligibility: Students should have finished Foundation course in Adavu – Part 1 & Part 2