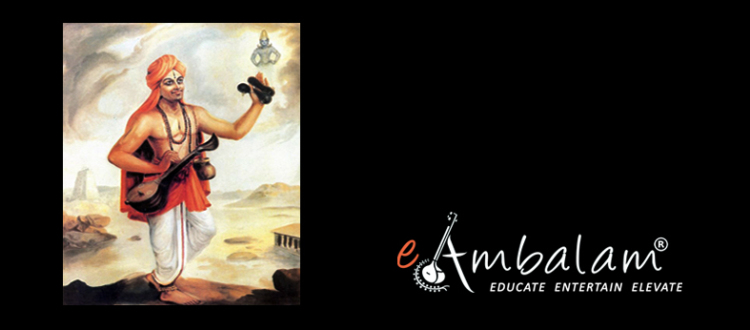 Price: 525 USD

Geetham in Carnatic Music (Male voice)
Geetham means song or melody. Geetam are the first songs that are learnt in Carnatic music tradition. They are very short and are the first exercises where singing lyrics along with their swaram patterns are learnt.  They are simplest musical form created by Purandara dasa in order to introduce Tala (rhythm) with Sahithya (lyrics). Gitams are set in medium tempo and contain no variations and the flow of the music is natural. Most of the lyrics are in praise of God. Students learn these Geetams after a course in the preliminary Sarali Varisai and Alankaras.
Welcome to the Geetam course in Carnatic music!
Students are provided with high quality in depth step by step instructional videos, watching which they learn and present the same during one on one online class with the instructors helping them to enhance their learning. Audio downloads, Shruti downloads, Notations, Glossary and PDF's are provided to help the students in their practice. Students will have online assessments at the end of every module.
This course is for you if you have a firm grip of the fundamentals of Karnatic music inclusive of the Swarasthanas and want to progress towards the other portions of Kalpitha Sangeeta (composed music). Before enrolling, please do send a audio-video of your music clipping and faculty will get back to you with their feed back.
This is a 6 month course with 24 one to one online sessions with the faculty. If students wish to extend the course duration, they can do it by paying a minimal fee. They could write to admin@eambalam.com for more details. This course can also be taken up as modular course where students can choose to do the compositions one at a time in their convenient time & place. The 6 month course in Geetham could be done with or without certification. Students willing to have certification will have to take up assessments at the end of the course.
Those students who have done Voice Culture Courses, Theory courses, Nottuswaram, Geetham, Jathiswaram and Swarajathi courses are eligible to get into 5th semester Carnatic Music Basic Diploma directly. Conditions apply. Contact admin@eambalam.com for more details
Sign In
/
Sign Up
OR