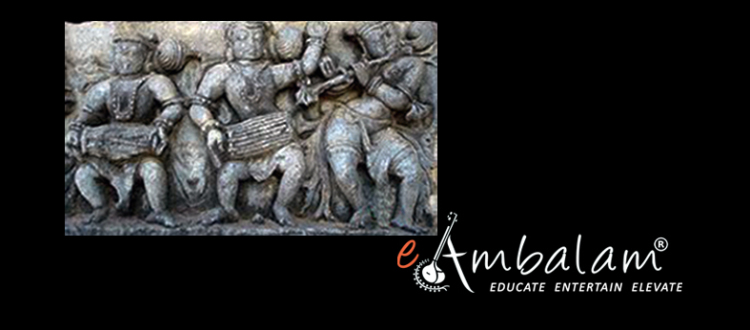 Price: 180 USD

Theories in Carnatic Music – Basic
Any learner who has been introduced to Karnatic music and has progressed in understanding the portions inclusive of multiple kinds of Swaravaḷis, different types of Jhantis, Alankaras, forms of music from the basic to the advanced (Geethams to Keerthana) and other nuances like Gamaka, etc., will be enthused to take up this course. The student will get a comprehensive introduction to all that has to be known about composed music in the Karnatic stream. Scholarly well researched articles of composers and compositions from the four southern states of India are introduced and explained in detail as well as the details of the history, streams and instruments in Indian music in general and Carnatic music in particular.
This course is for you if you are:
• Pursuing formal training in music and are following the traditional syllabus to which this will be a valuable add on.
• A Carnatic music aficionado and are interested to read & appreciate the relevant theories to the system.
Course duration is 8 weeks with 6 one to one classes with the faculty to enhance the learning. Course can be done with or without certification. Those who require a certificate are requested to take the assessments online at the end of the course.
Those students who have done Voice Culture Courses, Theory courses, Nottuswaram, Geetham, Jathiswaram and Swarajathi courses are eligible to get into 5th semester Carnatic Music Basic Diploma directly. Conditions apply.Contact admin@eambalam.com for more details
Sign In
/
Sign Up
OR