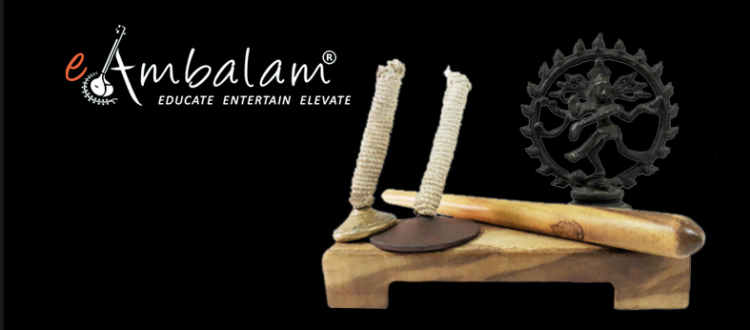 Price: 280 USD

Nattuvangam – Grade II – Level 3
In  Grade 2 – Level 3 course, students take up  Alaripu set in a little more complicated Tala –  Chapu Talam. They learn to recite the syllables and play the cymbals too. The syllabus for this course: Learn to recite Alaripu in Khandachapu, Misrachapu & Sankeerna chapu Tala; Learn to play cymbals for all of the above Alaripu, where cymbals follow the footwork.
In this course, students are provided with high quality step by step learning videos by watching which they learn the lessons and present it during one on one online class with the instructors. Audio downloads are provided to help the students in their practice.
The student should have finished Grade 1 and Grade 2 Level 2 before enrolling for Grade 2 Level 3 course.
This course is for:
A beginner student who wants to understand and learn well the art of reciting and playing cymbals

A dancer who wants to enhance their skills in Nattuvangam

A teacher who wants to study the art of Nattuvangam in depth.
The course duration is 12 weeks with 12 one to one online classes with the instructor. If the student wishes to extend the course, they can do it by paying extra fee for one to one classes. Contact admin@eambalam.com for more details.
Before enrolling for the course, the students (13+years) & teachers are advised to send the video clipping of their practice or performance of a composition and singing of Alaripu for the review and understanding of students needs by the faculty. They could email the video link to admin@eambalam.com
The course could be done with or without certification. The students who require certification for Grade 2 should have completed all 3 levels under Grade 2 & take an assessment at the end of the course. Later, they could enroll for Nattuvangam Grade 3.
 Nattuvangam
Nattuvangam is the art of reciting the syllables and playing cymbals that follows the foot work of the dancer. Objective of the course is to train the student in the art of playing cymbals, composing Jathis, understanding the thala system in Karnatic music and much more. There are totally 5 Grades in this course. Each Grade has 3 levels. At the end of each Grade, students will take up the assessments before moving to the next grade.
Sign In
/
Sign Up
OR