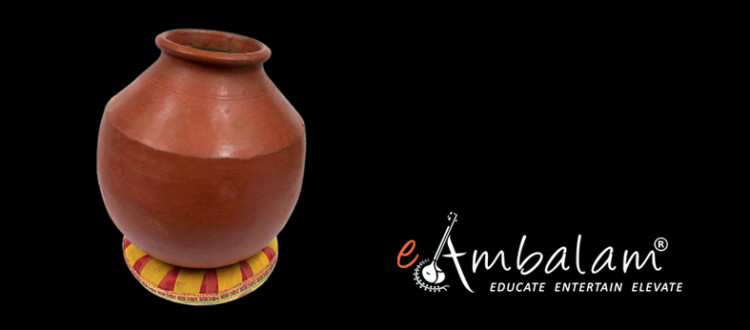 Price: 128 USD

One to one Virtual Class – Ghatam
Online Classes are held on one to one basis, with the learner getting undivided attention for one full hour from the teacher. The sessions can be recorded. On an average, you are recommended to take 4 sessions in a month.
Eligibility:
Click on "Help me choose a Course" widget and submit details after which, the faculty will review and get back to you with all details.

If required, there will be a conferencing session with the faculty to assess the student and decide on the next course of action.

All students above the age of 8 years are eligible. Students below 12 years may require parental supervision if required.

If you are already a student of music, then, please send an audio or video link of your practice or performance. Faculty will review it and guide you accordingly.
Participation:
Attendance is mandatory.

If the learner is absent on any day due to any reason, it will be considered as class taken if not informed before 48 hours.

Students will have to take responsibility to practice regularly and attend the sessions well prepared.

Payment for 4 sessions is collected upfront every month.
Students are requested to ensure both the hardware and software is up and running before the beginning of every session.
Sign In
/
Sign Up
OR