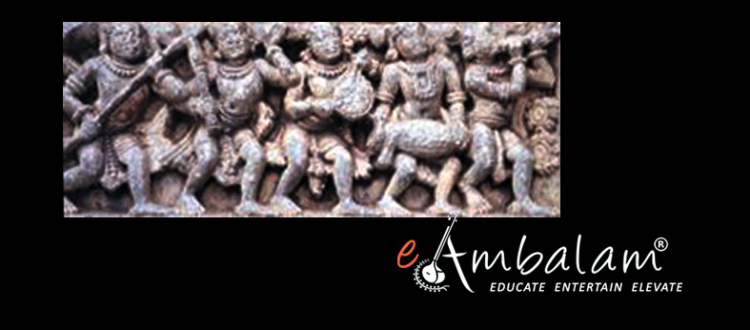 Price: 400 USD

Rhythm & Melody in Carnatic Music (Male Voice)
The main objective of this course is to learn specific lessons such as Kalapramana Jhanti, Alankaras & Layasadhaka Swaravali which help not only in strengthening of the rhythm(Tala) but also have good understanding of the Melody (Raga). Students who have completed Janti varisai under Basics of Carnatic Music – Stage 1 are eligible to take up Rhythm & Melody course
Students are provided with high quality in depth step by step instructional videos, watching which they learn and present the same during one on one online class with the instructors helping them to enhance their learning. Audio downloads, Shruti downloads, Notations, Glossary and PDF's are provided to help the students in their practice. Students will have online assessments at the end of every module.
Rhythm & Melody course is a Short term certificate course, which in turn is a smaller course that is part of the main Music Basic Diploma course!
This course is for you if:
You are passionate to learn Carnatic music intensively.

You are a beginner in the field of Indian classical music.

You are a performer / student of any music genre in the world who is interested to learn Carnatic music in depth.

You are a teacher who is interested to understand the art in depth and use it as a reference course.
This a 16 week course with 16 one to one weekly online classes with the teacher. Those who wish to extend the course duration can write to admin@eambalam.com for more details. Conditions apply.
Sign In
/
Sign Up
OR