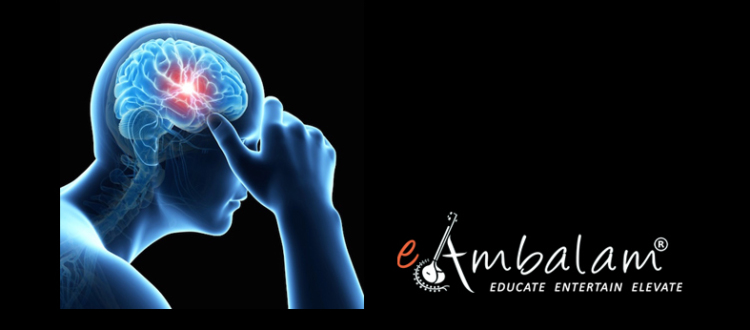 Price: 315 USD

Yoga Therapy for Headache
In this course we learn a practice sequence of Yogic techniques that can address the cause and relieve the symptoms of common headache. Using the sequence of Asana and Pranayama recommended in this course along with appropriate lifestyle and diet discipline, it will be possible to reduce or completely eliminate headaches as a recurring phenomenon.
In our online course on yoga therapy, we shall attempt to address some health issues that are very common to our times, owing to the unnatural lifestyles of the majority of the population. Yoga, though not primarily meant to be a healing system, has the potential to heal many diseases. Therapeutic use of yoga techniques is so popular today that many think yoga is only a kind of alternate therapy! The shat kriyas of hata yoga especially, are designed to bring the body back to balance.
The course has been designed by experienced practitioners to suit your needs. The course has excellent demonstration videos, step by step detailed learning videos using Props, demonstration of commonly done mistakes followed by postural corrections, one to one interaction with the faculty and much more.
The course duration is 10 weeks with 10 one to one sessions with the instructor. If the students wish to extend the course, contact admin@eambalam.com for more details. Conditions apply.
About Headache
Headache is one of the most common ailments and can vary from being mild in nature, to being so severe that they disrupt your way of life! While for some people headache occurs once in a while but there are many who encounter this problem recurrently. It is mainly divided in to four main types — Primary, Secondary, Cranial neuralgias and Facial pain. Primary headaches include tension headache, cluster headache, and migraine, while secondary headaches occur due to an underlying structural problem in the head or neck. Cranial neuralgias are due to malfunctioning of nerves.
Common Symptoms: Excruciating pain in the head; Nausea; Restlessness
Causes: High blood pressure; Stress and anxiety; Lack of food or sleep; Allergy; Exposure to bright light or loud sound; Nutritional deficiency in food; Head injury
Enroll now or write to admin@eambalam.com for further details
Thank you!
Sign In
/
Sign Up
OR
Course Content